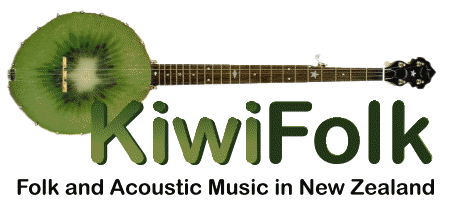 Welcome to the website for folk and acoustic music in New Zealand.
I do my best to keep the information here up to date, but I need your help. Please email me with any additions, inclusions or corrections.
Please also check out my other ventures:
Mike Moroney (mikem(at)kiwifolk.com)
NOTE: IN AN ATTEMPT TO FOIL SPAMMERS, THE @ SYMBOL IN ALL EMAIL ADDRESSES ON THIS SITE HAS BEEN REPLACED WITH (at). YOU'LL NEED TO CHANGE THE (at) TO @ WHEN SENDING AN EMAIL.
For Open Mics, see SESSIONS
This site updated 12/10/2015.